Company Growth

HV-transport has roots all the way back to 1946, when Harald Jensen, Hover, started a haulage company. In 1985, Esther & Poul Jørgensen Pouls Busses was founded. In 1992, Esther & Poul Jørgensen took over Hover haulage buisness, and in 2006 the company changed its name to HV-transport, and a new head office was established in Herning with an office and workshop.
Today
HV-transport has been in constant development for many years and now houses a fleet of 35 trucks as well as 50+ employees and part-time replacements. Both management and employees thus have extensive experience within the transport company.
Co-owners
In addition, HV-transport is owned by haulier Poul Jørgensen, Jan Overgaard Sinkjær and Rasmus Haubjerg Jørgensen.
Focus on sustainability and the environment
HV-transport has a modern fleet of vehicles with new and environmentally friendly equipment. It contributes to environmentally sound transport and handling of the materials we deliver, and the company thus contributes to supporting the environment and towards sustainable developments.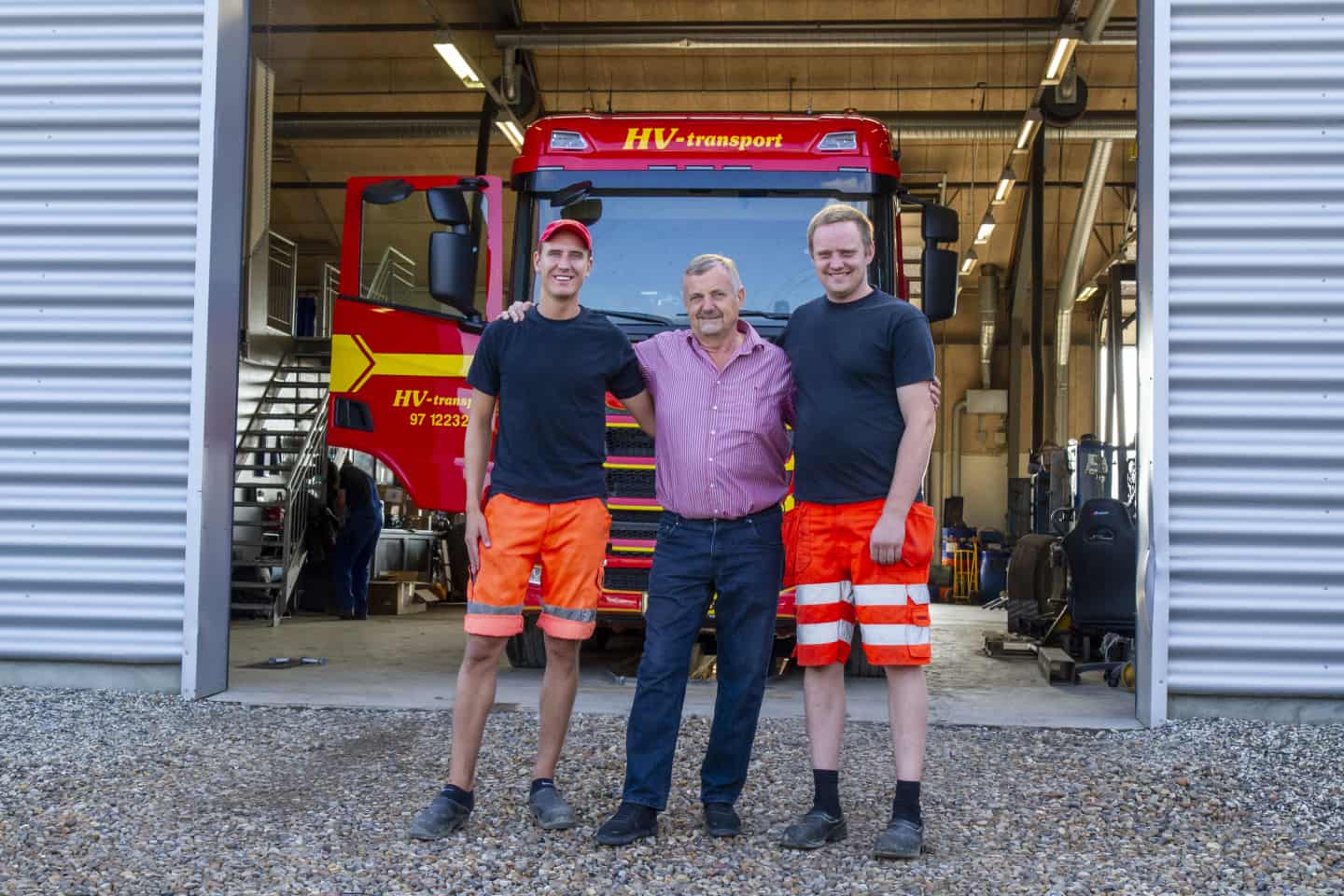 Denmark's Transport Company of the Year
The fact that HV-transport is a modern and up-to-date company is also emphasized by the fact that the company was named Transport Company of the Year in 2008.
HV-Transport was chosen among many parameters on the basis of social efforts, including:
HV-transport places great emphasis and prioritises on cooperation – on all fronts.
HV-transport visits and has visits from schools, kindergartens and associations.
Over the years, HV-transport has had employees on different terms (e.g. flex-light duty job).
HV-transport cooperates with 5-15 other hauliers daily.
HV-transport trains drivers, mechanics and office staff.
HV-transport makes various experience events for the staff; e.g. bus trips with accommodation to Germany, go-cart, competitions and barbecue days.
The company thus combines a focus on professional business management with social responsibility.